Limited Time Offer
Bison Reuben
High Plains Corned Bison, topped with sauerkraut, Swiss cheese, and 1000 island dressing on toasted rustic rye bread.
Order Now
Get the app!
Order. Eat. Get Rewards.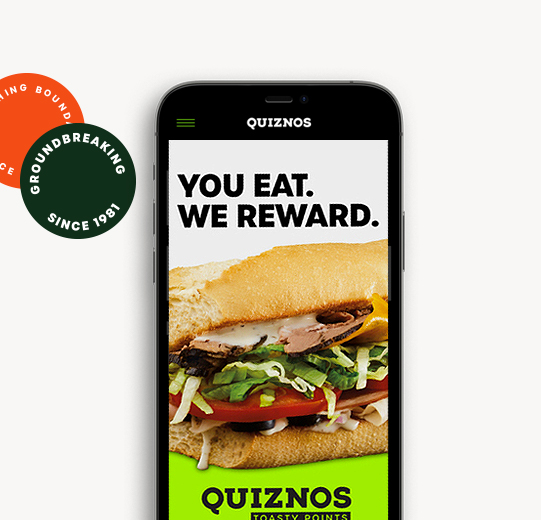 The original toasted sub
We're boldly building a better sandwich.
Our sandwiches are groundbreaking symbols of innovation.
We've been boldly making the highest quality sub sandwiches since 1981.
Learn More